HEROQUEST COMIC PAGE
"HeroQuest" a Marvel Winter Special, 1991 by Marvel Comics Ltd.
Downloads: WEB SITE http://www.heroquestdownloads.com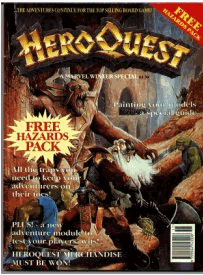 COMIC CONTENTS
1/ WANTED HERO - THIS MEANS YOU. PAGE 4
THIS IS AN ARTICLE INTRODUCING YOU TO HEROQUEST.
2/ THE MONSTERS REGIMENT. PAGE 9
THIS INTRODUCES YOU TO THE MONSTERS OF HEROQUEST.
3/ PAINT YOUR WAGON OR ORC. PAGE 13
A PAINTING GUIDE TO PAINTING YOUR HEROQUEST MODELS.
4/ REVENGE OF THE WEATHER MAN. PAGE 18
THIS IS A HEROQUEST QUEST .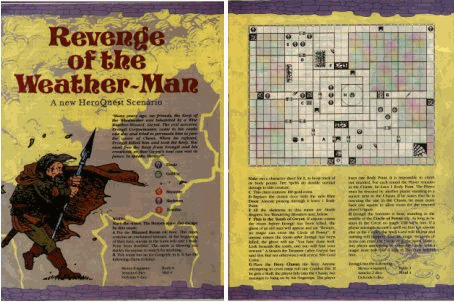 5/ UNITED WE STAND PAGE 22
A HEROQUEST COMIC ADVENTURE.
6/ HEROQUEST THE MERCHANDISE PAGE 30
7/ HEROQUEST HAZARD PACK